Contacts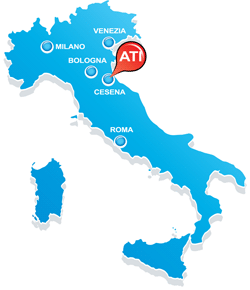 ATI DI MARIANI SRL
Via E. Mattei, 461
zona ind. 4 Torre del Moro
47522 CESENA (FC) - ITALIA
Tel. +39-0547-609711
Fax +39-0547-609724
Web: nautica.atimariani.it
Email: nautica@atimariani.it

VAT IT00281090407

GPS Coordinates
44° 9'34.79"N
12°12'42.19"E

A14 Highway (Bologna-Ancona): Exit at "Cesena Nord", then take the freeway E45 direction Rome. About 4 km later, take the exit "Zona Ind. n° 4 Torre del Moro" .